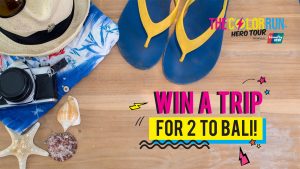 3 EASY STEPS
Answer the simple questions below

TELL ALL YOUR FRIENDS to do the SAME to increase your chances
And you'll be in the running for An All-Expenses paid TRIP FOR TWO to BALI. It's that Simple.
What are you waiting for?
Thank you for your thoughts!
By submitting this survey, you agree to the Terms & Conditions and be kept in the loop* of all things great and juicy offered by the good people at Spark Connections, an initiative of the Social Development Network (SDN).
*All personal information will be kept confidential and used for the purpose of Spark Connections mailing list. Should you wish to enquire more, please email to MSF_SDN@msf.gov.sg. If you wish to withdraw from the mailing list, please click the unsubscribe link in the Spark Connections e-newsletter you will be receiving in future.