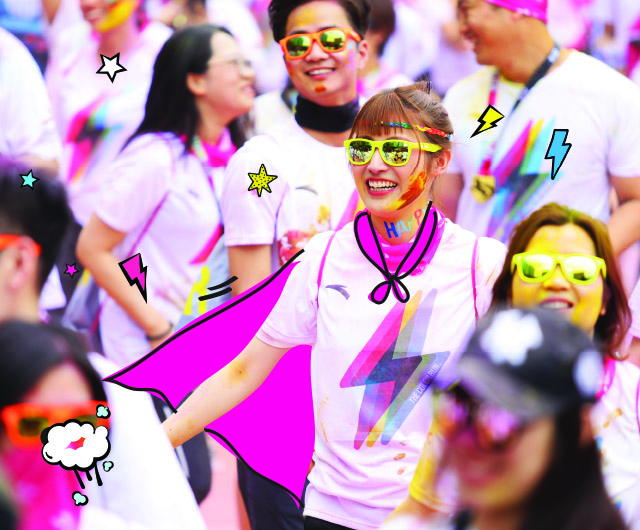 It's a bird! It's a plane!
No…it's The Color Run Hero Tour!
Soar to new heights in the Hero Zone, confront double the color in two brand-new SUPER Zones, and suit up in our limited edition participant kit. This year's kit features a unicorn hero medal, lightning bolt tee, and much more!
Celebrate the hero in you!